Specialists in bus refurbishment services in Melbourne
Leading bus companies across Melbourne trust Road Trek with their bus repairs because we're fast, professional and always produce a quality repair.
We are fully equipped to handle both large and small bus refurbishment jobs on site.
Our bus refurbishment services include:
structural and body corrosion repairs
complete body panel replacement
remodelling and modernisation of front and rear fibreglass
glass delimitation, reseal and bonding
interior trim refurbishments and replacement of seat fabrics and floor coverings
ADR68 seat body modifications for seat replacement
Stratal modifications including VASS Certification
Retrofitting of all major AV components including TV, video and audio systems,
air conditioning and heating replacement or repair
ADR seating
wheelchair access equipment
We understand the nature of the commercial vehicle industry and that every minute your vehicle is off the road it is not earning money for your business. We take pride in our ability to turn around high quality jobs very quickly and very professionally.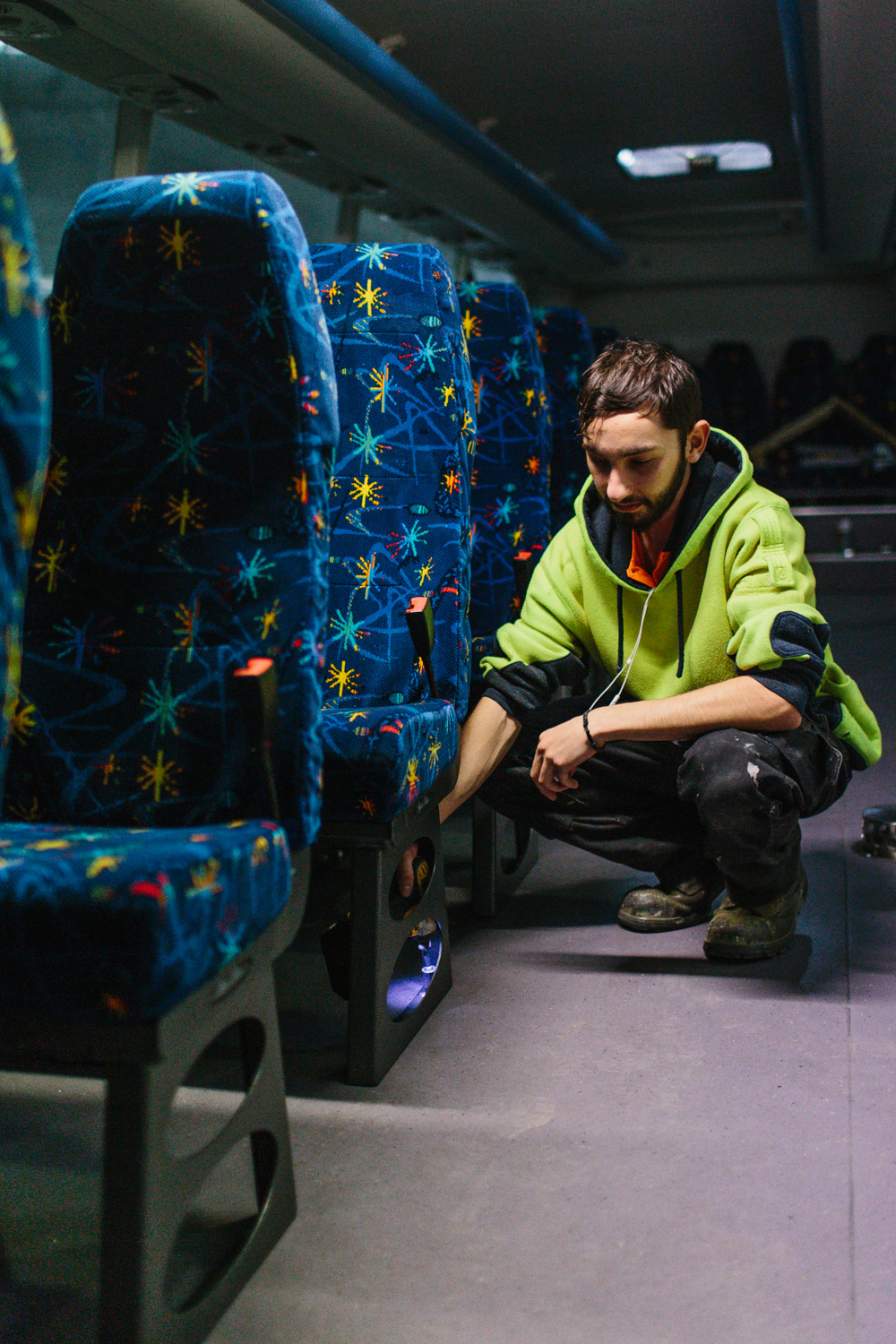 We are specialists in refurbishing fleets of buses to a consistent style, ensuring that each bus has the same high standard of presentation.
Our large and well-equipped workroom allows us to handle jobs that others have to outsource. Our team of expert staff have years of hands-on experience with all aspects of bus refurbishment – there's nothing we haven't seen before!
Contact us today for a fast and detailed quote on your next bus repair job.