Leading caravan repairs in Melbourne
RoadTrek offers you all the benefits of having a one stop shop for all your caravan refurbishments and awnings requirement. At RoadTrek we have the resources to do the job, and do it right, the first time.
Our caravan and camper trailer repair services include everything from basic exterior repairs through to detailed interior and exterior repairs including plumbing and wiring.
Our customers choose us because we're the best caravan repair team in Melbourne.
We have the on-site facilities to manage your job in-house – that means your job will be done to the highest standards and within your budget and timeframe.
Thousands of Victorian caravan owners trust RoadTrek to handle their repairs and get them back on the road and enjoying their caravan and camper van sooner.
Experts on leading caravan brands
Our team of expert staff are thoroughly familiar with all the major caravan brands, and have a strong understanding of how they build their caravans and how they can best be repaired.
Caravan brands we service include: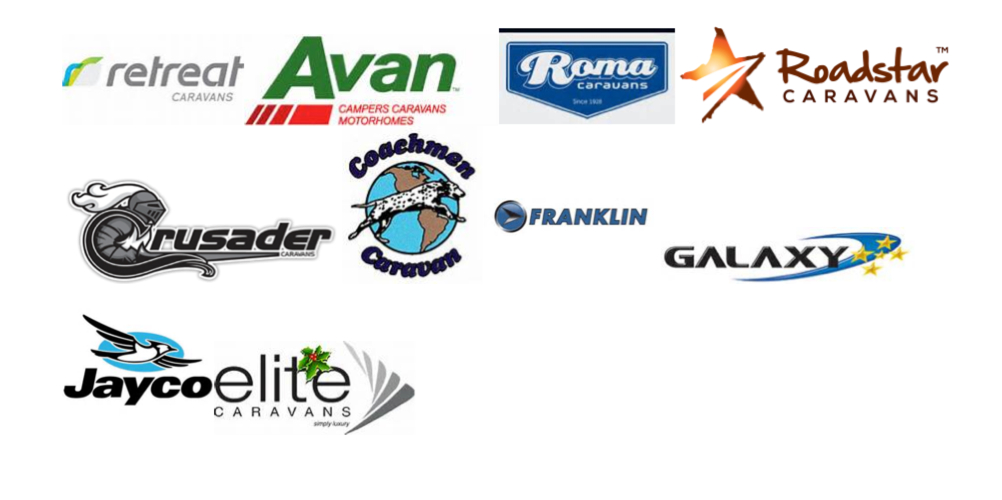 We are also very familiar with niche caravan brands, and can manage both standard and customised fitouts.
Our expert technicians have more than 40 years' combined experience so there's nothing they haven't seen or done before when it comes to caravan repairs!
Roadtreks tradesman are well qualified for the caravan and motorhome industry in which they work. Our workshop personal are all qualified tradesman with Vehicle body building trade certificates. The average age of our staff being around 35-45 years of age. With 10 trades people in our workshop this provide Roadtrek with a wealth of experience, actually that accumulates to over a 150 years of knowledge between our staff. We are serious when we say we can tackle just about anything.
Caravan Insurance Repairs
If you've had an accident and you're making a claim on your insurance, we can help. Firstly you need to secure a claim number from your insurer, and we can take care of the rest. Our objective is to make the entire process easy.
Common caravan repair jobs are scratches and bumps to the external walls. It's important to have these repaired promptly because if left damaged, your caravan may become structurally vulnerable or risk rust or internal alignment damage that is potentially dangerous and more expensive. We are very experienced in handling both large scale and small scale caravan damage and will have your caravan looking brand new before you know it!
We always use the highest quality products and expert workmanship in our caravan repairs, so you can be confident your caravan repair will stand the test of time.